Converting your video camera and film reel memories to DVD or MP4 video file!
All work is done IN-HOUSE - we DO NOT send it out!
Video Transfer orders can be received at our location.
© Rapid Photo Imaging Center, Inc. 2022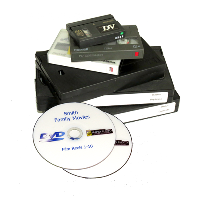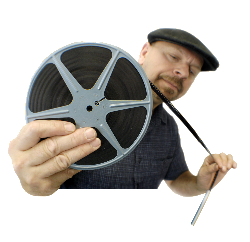 Videotapes to DVD/MP4

VHS • VHSC • Vid8 • Dig8
Hi8 • Beta • DV

Order Size Under 25 Hours:
$18.99/videohour,
minimum $12.00/tape

Order Size Over 25 Hours:
$16.99/videohour,
minimum $12.00/tape

MP4 file - Add $9.00/tape to cost of transfer (plus cost of Flash Drive)
Minor Editing only from start or end of tape, for example, we can remove a TV program from the end or start of the tape if requested. For more advanced editing, please inquire by phone.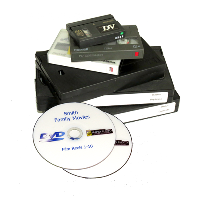 8mm, Super 8, 16mm
Old Movies to DVD/MP4

Silent: .24/ft ($12 per 50 ft.)
Sound: .35/ft ($17.50 per 50 ft.)
16mm Slt/Snd .35/ft ($35 per 100 ft.)

Setup Charge per Order - $19.95
Duplicates - $9.99 per DVD

Split Order to Separate DVDs - +$9.95 per split DVD. MP4 File - +$8.00 per 2hrs plus cost of Flash Drive

Polavision: $28/cart plus 19.95 setup
Includes DVD + Flash Drive
Title on face of dvd is included with transfer price. All old movie transfers are done
in-house. For movie developing, please call us for information.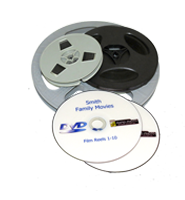 DVD Duplicating

All prices are from
one master.

1-20: $9.99/ea

21-50: $7.99/ea

51+: $5.49/ea

1-20 regular service time 2 business days
21-50 regular service time 4 business days
51+ regular service time 6+ business days
Rush Service (save 2 business days), add $1.00/ea
Title and cover graphics are included in pricing.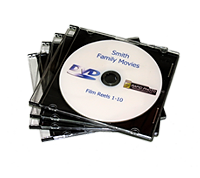 International Film Services
1137 S. Abington Rd.
Clarks Summit, PA 18411
(570) 586-1555